An Industry That Never Stands Still
Like the industrial revolution before it, the digital revolution is changing the world for ever. Economically, socially and practically, our lives will never be the same again.
Even now, the way we work, the entertainment we consume, the personal connections we make, are all facilitated by technology. It affects everything we do - with more to come once the Internet of Things goes mainstream. The technology, media and telecommunications (TMT) industry is a massive part of that development. It, like the world around it, is constantly evolving.
The winners in this environment are those prepared to assess the risks and possibilities, and rethink their strategies. Ambitious businesses are developing new operating models and compliance procedures. They are thinking seriously about M&A's, both at home and abroad. And they are competing for talent more fiercely than ever before.
And they are succeeding at achieving accelerated growth. But adaptability and focus are crucial components as well: cool heads and clear thinking is imperative. And that's where Grant Thornton comes in.
We are specialist advisers to the TMT industry. We're all about minimising risk, maximising profitability, and unlocking the potential for growth for businesses. Local sector knowledge and technical capability are fundamental parts of our service. But there is more to us than that. We have a deep, practical understanding of the industry, around the world, for businesses at every stage of their maturity.
Services We Offer
Strong cross border connections have led to an increased demand from our clients for our global capabilities. Rapidly growing businesses are either operating internationally or planning cross border expansions. This creates a need to adapt to challenging market conditions, dealing with complex events, transactions and restructuring.
As a global organization we focus on providing the best-in-class services designed to deliver real value and support investor confidence. We use the same tools, methodologies, training and standards across geographies to ensure consistency and cohesion. And our scale and depth means we have credible teams in all jurisdictions.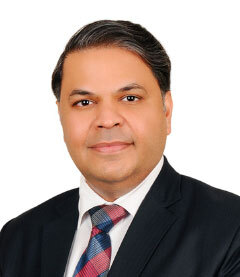 Get in touch
Partner – Technology Advisory