Despite weaker global optimism and increasing trade barriers, technology and growth potential are driving businesses internationally.
Companies expanding into new markets have always needed to keep an eye on two horizons: the long-term goals and the short-term challenges. In today's rapidly changing trade environment, where uncertainty dominates, that twin focus needs to be sharper than ever.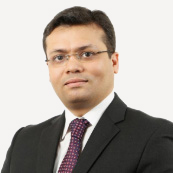 Growing across borders is becoming a key strategy for businesses across the MENA region, specifically as technology has enabled a more fluid and agile means in which to communicate and transact. Bahrain based businesses are ahead of the curve in respect of their investment and uptake on technology, therefore this presents an opportunity for such businesses to present themselves on the global stage, which will further fuel growth".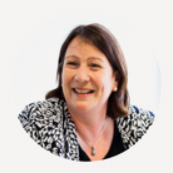 Francesca Lagerberg, global leader of network capabilities at Grant Thornton, says: "Businesses today are conceived with global ambitions as technology rolls back many of the obstacles that once hindered international growth. While this trend is set to continue, businesses have to deal with a multitude of political and economic factors instead, most recently in the US/China trade war, and the threat of increasing protectionism."
This paradox is highlighted in our latest International Business Report (IBR). While net global optimism continued to decline in H1 2019 to 32%, with economic and political uncertainty weighing on sentiment, net export expectations for the next 12 months held up well, staying unchanged at 21%. There were even modest increases among ASEAN and North American countries, up 6pp and 4pp respectively.
In this article, we explore the benefits of taking a business international and the barriers they are encountering. We share how thriving international businesses balance long-term planning with agile decision making and models that enable them to respond to the ever-changing market dynamics.
Reaping the benefits of international expansion
Robust expectations for international growth can be accounted for in several ways.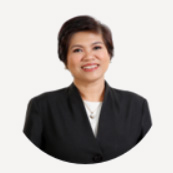 In the first instance, the constraints of domestic and existing markets will always prompt businesses to grow internationally. Paz Malubay, Head of Business Processing Outsourcing at Grant Thornton Philippines, says: "On one level, by expanding into new markets you are reducing the risk of things not going quite so well in your existing markets. Growing businesses need to go global or find themselves confined."
International expansion offers obvious revenue-building opportunities. The growing middle classes in emerging markets – particularly Asia-Pacific – promise increasing growth; successful businesses want to establish themselves there early to meet the demands of the market and get ahead of their competitors.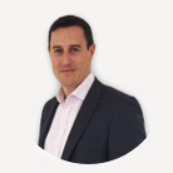 Andrew Dickson, International Liaison Director for Grant Thornton Austria, says: "When you look at the global supply chain, you want to be a step ahead of the market and make sure you're there set up and ready when new clients come."
Beyond just achieving more sales, building a presence in new markets can benefit businesses by providing access to finance, supportive tax regimes and intellectual property, as well as laying a strategic stepping-stone for further expansion into the region. Malubay says: "Businesses get different inputs from new markets. There are constant learning opportunities."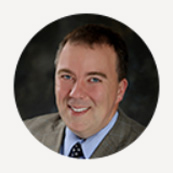 Access to new talent pools is another factor. Dr Tim Klatte, Head of Shanghai Forensic Services at Grant Thornton China, says: "The executive talent in China continues to become sharper and better. The generation that studied overseas has moved up the ranks and are now in upper and middle management – that's something Western companies recognise."


Importantly, the urge to go global is underpinned by a mindset that international growth is achievable.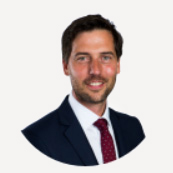 Simon Littlewood, Head of Growth Services at Grant Thornton UK, explains: "There are so many examples of businesses who have been successfully trading overseas, or for whom international barriers don't make a difference, that there's an underlying confidence in approaching international trade."
Nonetheless, each new market can feel like a step into the unknown. While businesses may already have a presence across the supply chain, a lack of familiarity with the territory is not a challenge that businesses should take lightly. Mixed with this, is the uncertainty in the current trading environment, with the latest IBR data showing economic uncertainty as a constraint on growth at net 46%. Businesses that are going global have their work cut out.
Overcoming the barriers to international growth
While businesses are driven by what is possible, political barriers to entry are on the rise. The European Commission identified 45 new trade barriers put in place in countries outside the EU in 2018, bringing the total to a record high of 425 measures in 59 different countries
Meanwhile, in the latest IBR survey, asked what the most significant external barriers to international expansion were, 25% of business leaders cited trade tariffs, 23% cited regulatory restrictions, 20% bureaucratic complexity and 20% political uncertainty.
"The hardest thing to deal with is uncertainty," says Littlewood. "Where you have certainty, almost whatever the tariff is, it allows you to respond. You can work up a mitigation for that, whether that's around your pricing or something else."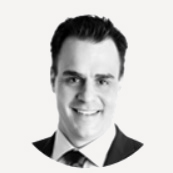 Christoph Schmidl, Head of Outsourcing at Grant Thornton Austria, says: "Within the EU the uncertainty of Brexit is challenging, as are all the trade disputes around the world. It gets tough for a company to calculate the risks. If businesses are thinking about entering a new market, they are deferring the decision until there is clarity."
There are alternative approaches. Where there is a high degree of uncertainty, business may look to enter using a trading partner or possibly even a licencing arrangement with an existing supplier.
The necessity and the appetite to do business in a region will often overcome political and geopolitical storms or cycles, says Dickson. "It's rarely plain sailing when entering new markets with business cycles sometimes accentuating market entry barriers. In terms of red tape, it's often a fact of doing business. You have it everywhere and you have it more in some countries than others. You have to factor it in. Businesses should work very closely with embassies, trade councils and chambers of commerce who can help navigate complexity around regulation and red tape."
Taking the time to prepare
While cautious leaders delay new market entry, many are preparing their culture, skills development or internal operations, allowing them to make investments with more confidence when certainty returns.
Littlewood says: "If you're weighing up going into new markets, but it's unclear what the tariff regime is going to be, a good use of your time would be making sure that the implementation of your enterprise resource planning system and the operational efficiencies in your production facility are as efficient as possible. When certainty emerges, you'll then know you've got the best platform on which to build."
Understanding new markets can also be a struggle for growth businesses, particularly those moving into or expanding within Asia, says Klatte. "There are a lot of cultural divides as the region is very diverse, not only in culture but also in thoughts and business practices, and it's a challenge for companies setting up shop in Asia. You cannot, for example, set up headquarters in Tokyo and think you're going to cover the region on the assumption one size fits all.
"It is encouraging, however, that more CFOs and CEOs from American firms are making regular trips to China now. There was a time when there was a reluctance to visit thinking as long as the business was making money they didn't need to come to China. These days executives are visiting several times a year, making it a priority to understand the market."
Devising a successful strategy
Whether further expansion starts as part of a plan or from an unsolicited opportunity, a strategy is critical to sustaining growth in new markets and withstanding risks.
"Businesses should always lean towards progressing, and meeting their long-term goals," Malubay says. "It is like a journey. There might be some high hills you need to climb. It should involve strategy and some understanding of timing."
Leaders also cannot afford to ignore their existing business, having a level of maturity and stability established at home or other existing international markets provides a foundation. Malubay adds: "You have to strengthen where you are right now too. In the Philippines, businesses are also building on their domestic markets, to mitigate the risk that comes with global change."
Critically, businesses need to research the markets they are entering. Schmidl says: "They need to know about their competitors, the culture, and the economic and political circumstances. They need to be well prepared. We've seen many companies trying to enter new markets and if they're unprepared it doesn't work. Most of them will spend money and stop their activity within a short time."
Erste Bank is a business that executed a sustainable strategy through its expansion into central and eastern Europe. Schmidl says: "They went early, they were courageous and they went properly. There was a clear financing gap for businesses and people who wanted to access a new type of fund, which Erste Bank was able to fill. They positioned themselves as a strong Austrian bank teaming up with strong local partners in these markets and differentiated themselves from purely domestic banks."
One Global Fortune 500 US manufacturing company has been committed to the China market for several decades. Klatte says: "They've invested over the long game, and they've adapted to follow the model of China's development and progress. As China has developed and matured, so has the business model in serving China." When this company first came to China, they were offshoring exporting back to the US for cost-efficient strategies. Then as China moved and transferred into more of a consumer market, they diversified their purpose. In recent years the company has opened several plants, formed key customer partnerships, joint ventures and strategic agreements to accelerate growth in the country. In 2017 it opened its Asia Pacific regional headquarters and the second global headquarters in Shanghai.
It's also valuable to bring in people from different industries who are already trading in your potential markets and take soundings from them about their operations. Littlewood says: "You take the business planning, the market analysis, and you blend that with direct experience. Your strategy can be informed by people who've actually been building and developing businesses on the ground."
Using technology to extend your reach
While politics and economics exacerbate the challenges in the current climate, the inexorable rise of technology has facilitated trade at an unprecedented rate in recent years. Data from IBR shows that global technology investment intentions held up well in H1 at net 43%, while in financial and professional services, investment intentions were up 10pp and 6pp respectively.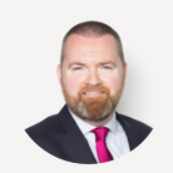 Fergus Condon, global head of technology, Grant Thornton, believes the most critical development has been the cloud and its professionalisation over the past three years. Adoption of the cloud has been steep; revenue from global public cloud computing market is set to reach $258 billion in 2019, up from $154 billion in 2017.[2]
One reason why the cloud is so important is that it provides a stack of different products with a low-cost infrastructure allowing businesses to reach overseas markets very quickly.
Condon says: "It's the backbone that allows many other technologies to happen. And it is the technology that has, in effect, made every business a global business from day one if they choose to be. One might argue that even if they don't choose to be, they need to be, because even if you consider yourself to be only a domestic business, you'll most likely be competing with somebody from a different jurisdiction providing a similar service or a product in your home country. If they're using cloud technology to make themselves global, then you're at an immediate disadvantage."
CrossKnowledge is a French-based digital learning company that provides distance learning solutions to help businesses train their employees. It was an early adopter of the cloud and chose to develop software as a service (SaaS) in 2009, allowing it to modify its cost structure and expand its reach to international clients. Within a few years, it increased its users from around 500,000 to more than five million across six continents.
As a critical piece of infrastructure, the cloud has allowed for other trade enhancing tools such as compliance software and smart contracts, that can cut down some of the administration time and cost from business.
Condon believes the next big transformative piece of technology could be 5G and, coupled with the cloud, robotics and AI, it will potentially allow all sorts of medical or engineering procedures to be done remotely with precision in real-time.
Dickson says: "One of the challenges for firms looking to expand internationally say 10 years ago was transparency. Technology now enables you to see the very smallest detail of any operating activity or process in the world in real-time, from the comfort of your headquarters, whether that's in Vienna, Silicon Valley or China. They enable exporting companies to monitor, manage and intervene if necessary."
Understanding your customers when you move to new markets is critical, which is why cultural differences can present a barrier. Littlewood says: "One of the key areas in which technology has enabled international business is helping to integrate design, adding value at every point in the customer journey. Where there is a gap, technology can enable. For instance, training of local people or holding distributed global catch-ups every week via Skype or Google groups. Technology enables the focus on customer experience and the ability for customers to feedback how they're feeling about the service you've provided."
Choosing the right international expansion route for you
Businesses of all descriptions can seek out different models for market entry that are right for them in that location. But all of them, Lagerberg says, need to be for the long term. "It will need to have a robust investment plan behind it because you only enter a market once. If you're going to do it properly, you need a flexible and scalable business model. Uncertainty and events happen. You need to be able to see how you scale up when the times are good and know what to do when conditions change."
Speak to your local Grant Thornton adviser to discuss your international growth strategy and find the right approach to expanding your business in new markets.
Disclaimer:
This article is solely to provide useful information to the readers. Views expressed are personal and they do not necessarily reflect the views of the Company and further, the views are not binding on any person. The author and publisher are not offering it as legal, accounting, or other professional service advice.