The International Accounting Standards Board (IASB) has issued 'Amendments to IFRS 17 'Insurance Contracts'' (the Amendments). The amendments addressed the number of concerns raised by various stakeholders. These amendments would help entities for smooth transition and implementation of the IFRS 17.
The IASB also issued an amendment to the previous insurance Standard IFRS 4, 'Extension of the Temporary Exemption from Applying IFRS 9 (Amendments to IFRS 4)' so that entity by applying the exemption can adopt IFRS 9 'Financial Instruments' alongside IFRS 17 for annual reporting periods beginning on or after 1 January 2023.
Download the latest Amendments to IFRS 17 and IFRS 4 [ 491 kb ].
If you would like to discuss any areas in more detail, please contact Shahnawaz Khan, Grant Thornton Bahrain.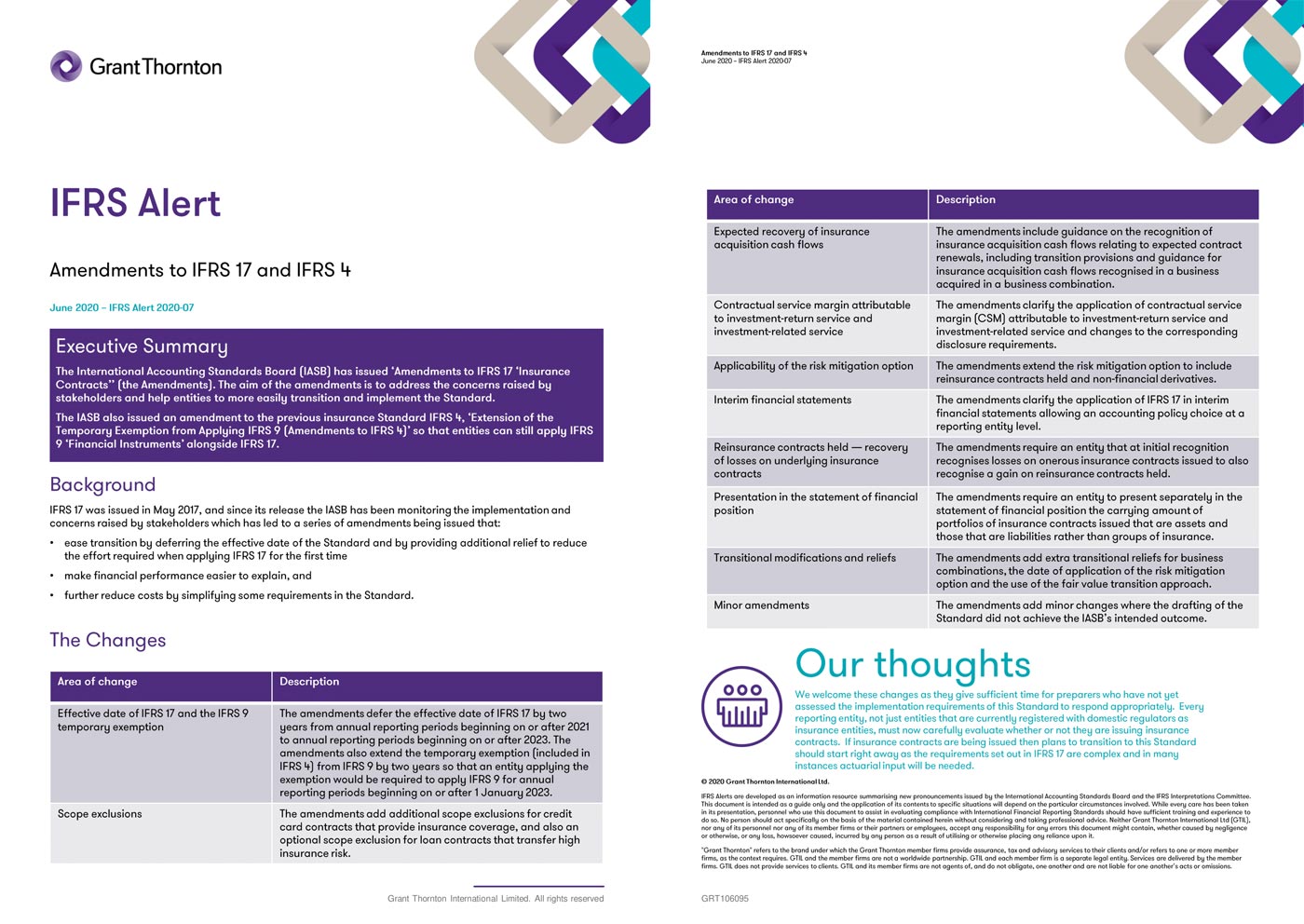 Disclaimer:
This article is solely to provide useful information to the readers. Views expressed are personal and they do not necessarily reflect the views of the Company and further, the views are not binding on any person. The author and publisher are not offering it as legal, accounting, or other professional service advice.